"GARDENING IS NOT A RATIONAL ACT." — MARGARET ATWOOD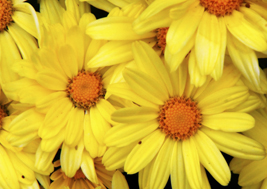 Trees & Shrubs

Summer blooming shrubs should be pruned for shape after they have finished flowering.
Remove any dead or diseased branches.

Annuals, Perennials & Shrubs

Add several inches of mulch to Asiatic lilies to keep the roots cool and deter weed growth.
Plant fall-blooming crocus.
Continue removing spent flowers from annuals to keep new blooms coming.
Perennial and biennial seeds can be sown directly into the garden this month or next.

Fruits, Vegetables & Herbs

Time to get those transplants you started in late June/early July in the ground as soon as you can. Be sure to water well and if it's hot and sunny cover them with shade cloth to protect them from the sun. If you didn't start seedlings last month or in June, check with local nurseries for cole plants like
Cabbage
Cauliflowers
Brussels Sprouts
Broccoli
Kale
Kohlrabi
Direct sow lettuce, spinach and other greens.
Order garlic now for planting in September/October.
Remove all but two runners on strawberry plants and mulch
Remove suckers and old canes from blackberries and raspberries as they appear.

For Fun! So much to do! Water, harvest, preserve, weed……repeat. So for fun, try out new recipes when preserving and make note of what you need to plant more of next year when those new recipes turn out perfectly.
Back to This Month in the Garden
January February March April May June July August September October November December