2023 HOVMGA ANNUAL PLANT SALE – SUCCESSFUL! See you next year – 2024!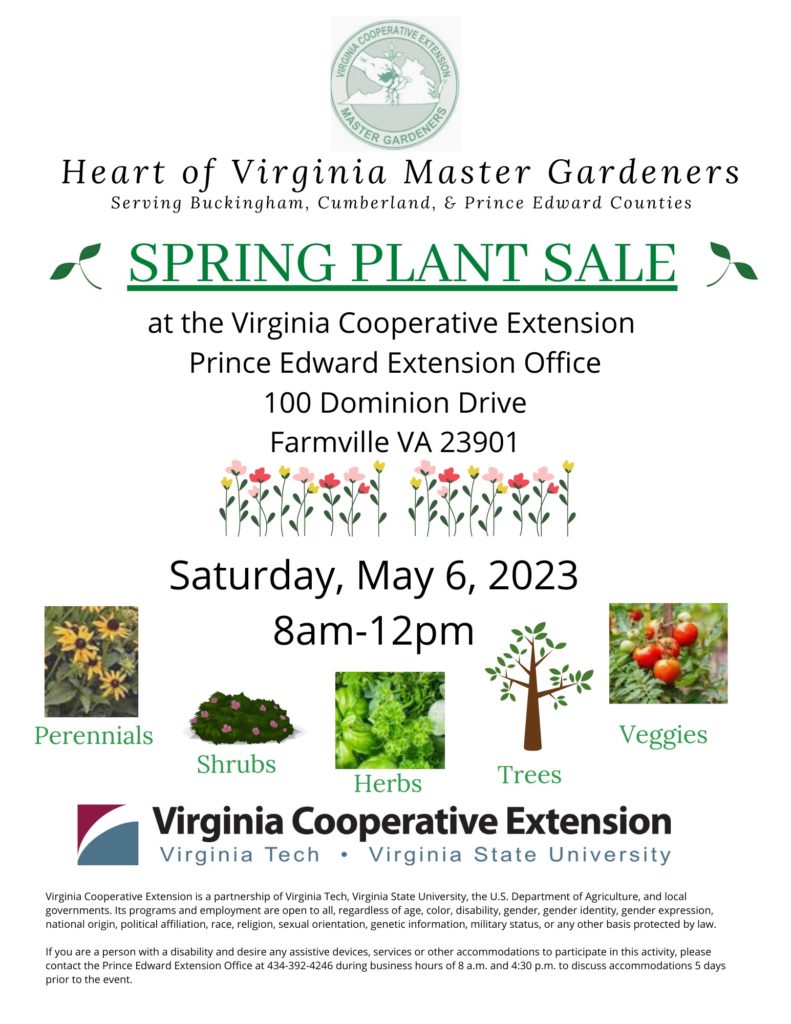 HOVMG Annual Plant Sale – 2019
A "Blooming" Success!
The day was beautiful, friends connected, questions answered about gardening – but most of all – hundreds of Master Gardeners' plants were sold from 50¢ to a few dollars! It was great to see wagon-loads of herbs, annuals, perennials, trees, and shrubs be carted off to be planted and nurtured by so many garden lovers! If you missed this event – mark your calendar for next year. Still have questions? eMail: heartofvamg@gmail.com. We'd love to hear from ya'!